Tea Tree Oil with Chamomile Glycerin Bar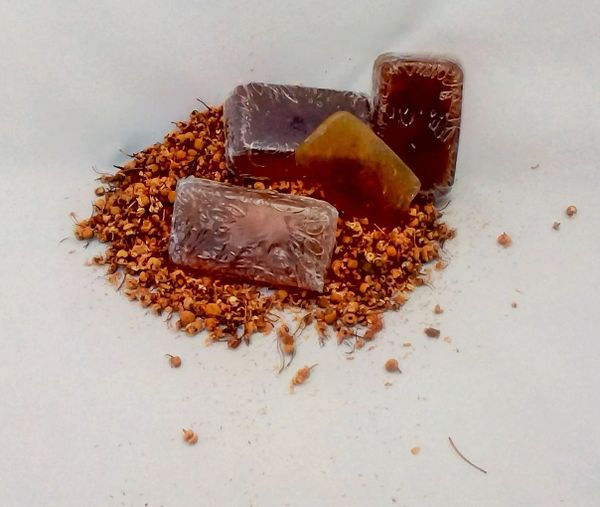 Tea Tree Oil with Chamomile Glycerin Bar
Tea Tree Oil with Chamomile Glycerin Bar
Contemporary research on Tea Tree oil confirms its antibacterial, anti-fungal and antiviral qualities. Added to soap it helps control acne, body odor, oily skin, athletes foot and rashes. Try it as a mild dandruff shampoo. You may also find it soothing for sunburn, poison ivy, minor wounds, insect bites and bee stings. Chamomile is useful in curing inflammation, fungi and eczema. It is also recommended by Dermatologist for treatment of psoriasis and cellulite, as well as dry or "itchy" skin conditions.
Tea Tree Oil Soap is often recommended for the treatment of head lice and dandruff.
Hand made by us in small batches, using only the highest quality ingredients, essential oils, including Organic Aloe Vera, Vitamin E, and Extra Virgin Olive Oil to moisturize and enhance healthier skin.
Reviews