Magnetic Earthtone, Bronze and Silver Bracelet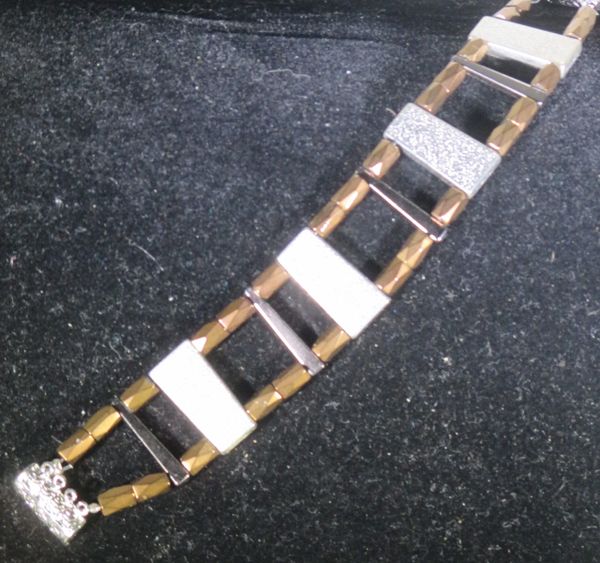 Magnetic Earthtone, Bronze and Silver Bracelet
Striking geometric design with bronze diamond cut tubular magnets between the Earth Tone and Silver spacers makes this cuff bracelet an accessory that can worn daily. The clasp is a silver magnetic clasp for ease in wearing this great bracelet.
Magnetic therapy has long been used to treat stiff or painful joints and pain from arthritis. Many people report relief of pain and improved flexibility within 7 - 10 days.
Caution: Do not wear a magnetic bracelet, including a hemetite magnetic bracelet if you are pregnant, have a pacemaker or electric implants of any kind, or are allergic to metal.

Reviews