Minion Inspired Baby Booties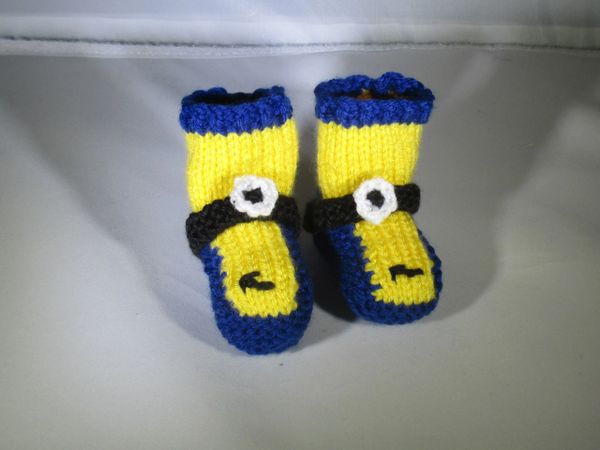 Minion Inspired Baby Booties
Perfect for the newest Minion! These soft adorable booties are personally knitted by hand by a loving Grandma, and would make a great gift from Grandparents, Godparents, Aunts, Uncles or Best Friends (BBF).
The smallest booties (newborn and infant) two eyes will not fit. The larger booties (6 month - 12 month) can be two eyes if the buyer prefers. The eyes are crocheted discs as I do not use buttons, ribbons or anything else that could create a choking hazard for baby.
They are very strong, soft, gentle and very durable. Made with 100% of the finest acrylic yarn they are machine washable and dryable at low temperatures. However, I always recommend hand washing in warm water with a mild soap and laying flat to dry on all my knitted items.
Please allow 7-10 days for shipping

Reviews