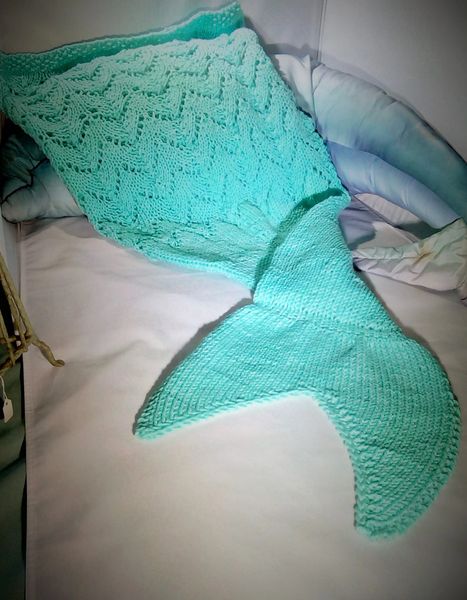 Mermaid Tail
Mermaid Tail​
Handmade Mermaid Tail blanket. Available in newborn to adult sizes. This is based on our popular Baby Cuddle Sack; therefore it is a cocoon that the baby, child or adult can cuddle down into. Depending on the size ordered it can go all they way to the neck.

As this is a Made To Order item it takes approximately 10 days-3 weeks to complete depending on the size. When you place your order I will contact you and let you know how long before shipping. Then once it ships you will be notified that it has shipped.

The top portion of the Mermaid Tail is a beautiful pattern then as it begins to taper the pattern becomes a very simple stitch. The fin is knitted onto the end of the cocoon without any seams. No seams nothing to come loose.

It can be made in any color you prefer. The finished product as shown here is in Seafoam green.

Reviews