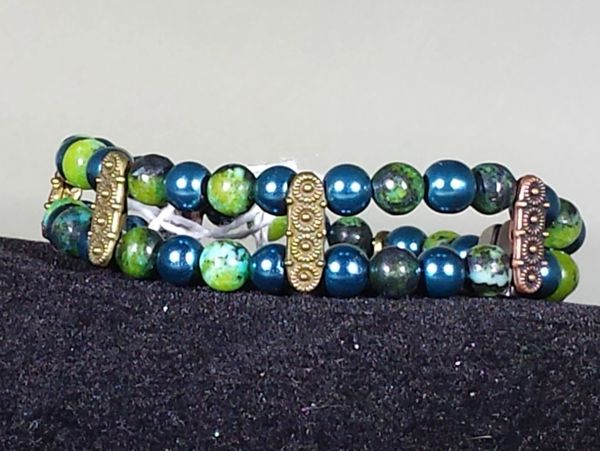 Jade Magnectic Bracelet
Double strand magnetic bracelet made with 8mm Jade Gemstones and Green Hematite Magnets, and Attractive Bronze spacers. This magnetic therapeutic bracelet has a strong 5000 gauze clasp .
Magnetic therapy has long been used to treat stiff or painful joints and pain from arthritis. many people report relief of pain and improved flexibility within a matter of 1 week.
Caution: Do not wear a magnetic bracelet, including a hemetite magnetic bracelet, if you are pregnant, have a pacemaker or electric implants of any kind, or are allergic to metal.

Reviews