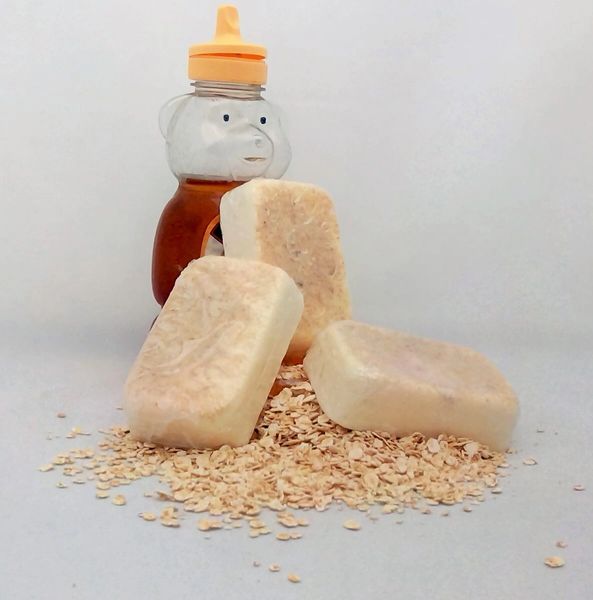 Honey Oatmeal Soap
Honey Oatmeal Soap
Our best selling soap is an excellent yet mild exfoliating soap with added moisturizing and soothing benefits. Created with our base of Goats Milk and Glycerin moisturizes it pampers your skin with a creamy lather. We also add just the right balance of Extra Virgin Olive Oil, Vitamin E, Aloe, Clover Honey and Toasted Oatmeal for your skins health. A very light Honey Almond Essential Oil scent is added. This is an ideal soap for dry and sensitive skin.
Oatmeal and honey are natural exfoliant that draws harmful oils and grime from deep down in your skins pours. Our all natural glycerin base rinses completely, leaving no soapy residue.
The creamy lather is helpful in relieving many skin conditions including dry-itchy skin and is used and recommended by Doctors, and Nurses.

Reviews