Carpal Tunnel Magnetic Bracelet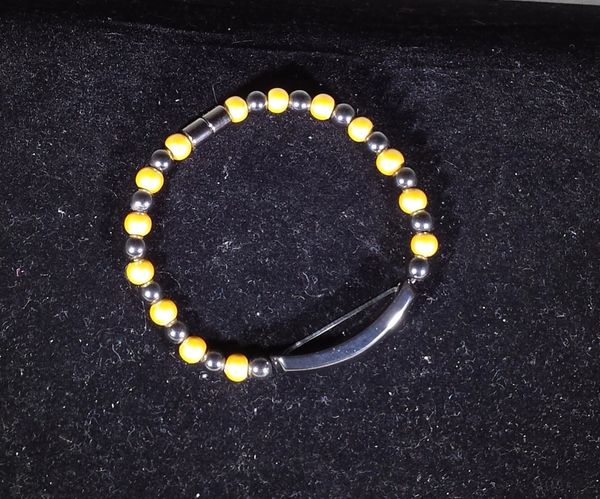 Carpal Tunnel Magnetic Bracelet
Suffering from Carpal Tunnel? This specially designed long hematite magnet combined with gold tone pearl styled magnets on both sides offers alternative therapy relief for carpal tunnel syndrome. This bracelet has strong rare earth style magnetic clasp for ease in putting it on or taking it off .
Since ancient times eastern medicine has known that magnets can be beneficial and healthful. Today millions of people wear magnetic therapy products for health, poor circulation, pain management, and many other conditions. There is no simpler way to experience magnetic therapy than by wearing one of our bracelets.
Caution: Do not wear a magnetic bracelet, including a hemetite magnetic bracelet, if you are pregnant, have a pacemaker or electric implants of any kind, or are allergic to metal.

Reviews