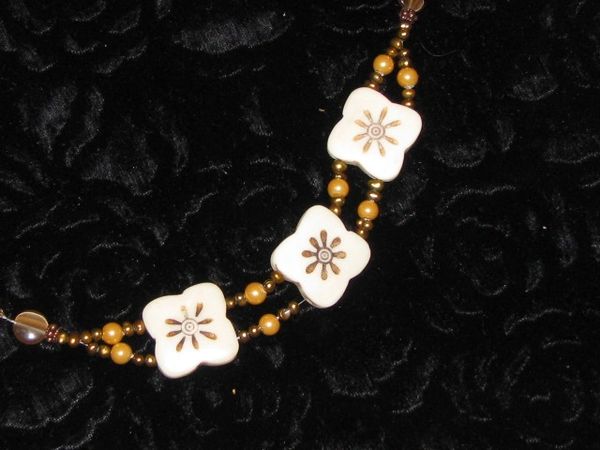 Bone and Magnet Bracelet
The combination of etched bone and 8 powerful bronze hematite magnets with a strong a magnetic clasp.
8 inch
Magnetic jewelry has been worn for thousands of years and is popular worldwide. It helps to relieve the pain of arthritis, carpal tunnel and tendinitis.
Caution: Do not wear a magnetic bracelet, including a hematite magnetic bracelet, if you are pregnant, have a pacemaker or electric implants of any kind, or are allergic to metal.
This bracelet, as with all our products, is made in a smoke-free, pet free environment.

Reviews