Avocado - Aloe Vera Body Lotion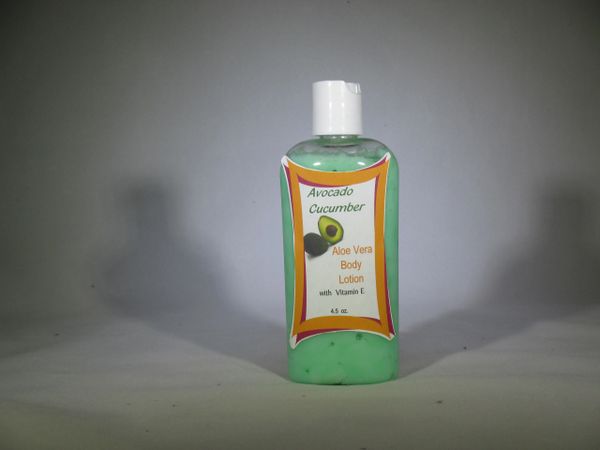 Avocado - Aloe Vera Body Lotion
This aloe lotion has a luxurious feel with a thin consistency that absorbs quickly into the skin. Some of the key ingredient that are included in this lotion base are:
Aloe Vera Juice, Avocado Oil and Rice Bran Oil. These skin nourishing additives help the lotion penetrate deep into dry damaged skin and leave you with soft hydrated skin.
The scent is a soft exhilarating Avocado Melon
4.5 oz. Bottles.

Reviews