All Natural Glycerin Coffee Soap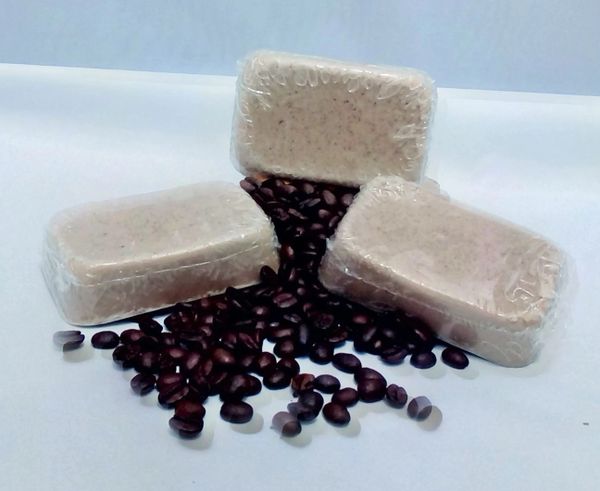 All Natural Glycerin Coffee Soap
All Natural Coffee Glycerin Soap
This amazing All Natural Organic Hand made moisturizing glycerin soap, with the added grease and grime cutting effects of natural ground French Vanilla Coffee Beans. This aromatic soap not only cuts grease and grime but helps to eliminate odors from working outdoors or in the kitchen. It has the scent of freshly ground French Vanilla Coffee bean. The properties of this bar will completely refresh you in your bath or shower, PLUS the coffee oils will help fight cellulite. The bar gets it color and scent from the freshly ground coffee bean and pure Goats Milk added to our Glycerin base.
All the benefits of a soap with Pumice without the devastation of removing a layer of skin. Coffee oils are also considered a great deterrent to cellulite.
Hand made by us in small batches, using only the highest quality all natural ingredients, essential oils, including Organic Aloe Vera, Vitamin E, and Extra Virgin Olive Oil to moisturize and enhance healthier skin.

Reviews